Learn about how we help you with downsizing, decluttering, estate clearing, or packing and unpacking.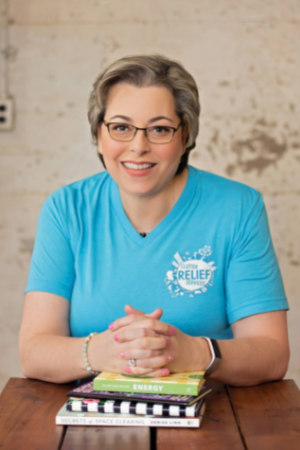 I started this business part-time in 2010 after many years of having a home daycare when my daughters were younger.
I had so many jobs since I was 13 and really didn't find my calling or passion until I started focusing on my organizing business in my 40's. 
Now I have a wonderful team of organizers from all over the areas I cover and I can focus on growing the business.
I have a Psychology Degree and an Early Childhood Diploma but it is the on the job experience that has really caused my growth.
In the last few years I have become more interested in using my intuition and empathy in dealing with energy.
Many of the homes we go into have sad stories attached to them and then clutter creates negative energy. By removing the clutter and reclaiming the space (either for themselves or for selling the home), positive energy can flow freely in, which helps their lives in numerous ways. 
Gratitude turns negative energy into positive energy. There is no situation or circumstance so small or large that is not susceptible to gratitude's power.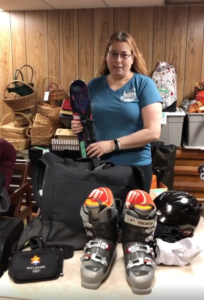 I have an amazing team of Professional Organizers.
I'm so thankful to be able to do what I love by helping people reclaim their space. As a result, our clients can focus on what the space they do have.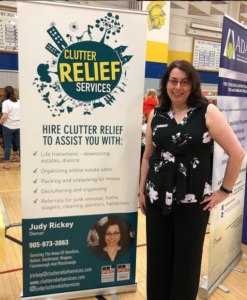 I am available for speaking engagements to your company, organization, or church.
In addition, I can talk about ways to Relieve Stress by Reclaiming your Space and on other topics on request.
Do you need a professional speaker?
Judy is an experienced professional speaker on topics such as organizing, downsizing, decluttering and more.
She has presented at:
The Haldimand Public Libraries
The Cheyne Presbyterian Church in Stoney Creek
South Cayuga Community Church
Binbrook United Church
Rotary Club Dundas
Millgrove United Church
Mood Menders out of St. Joe's Hospital
St. James Anglican Church – Dundas Women's Group (Body and Soul)
"Judy is wonderful to work with! She is approachable, professional and caring. Her ability to share the knowledge of her profession for the betterment of others lives is wonderful. She is available for educational sessions on professional organizing, which she hosted for our Library system. She was excellent!"
"I would definitely recommend Judy and her professional team from Clutter Relief Services. She offered an amazing presentation to our military community with tips and information for all to use. We were all very impressed with the quality of information, attention to detail and expertise that she offers to all of her clients. Once again, Clutter Relief Services is highly recommended to anyone."
International Women's Day Award
Videos About Clutter Relief Services
Interviews about Judy and her Team
Listen to Interviews with Judy where she talks about how she helps clients with Clutter Relief.